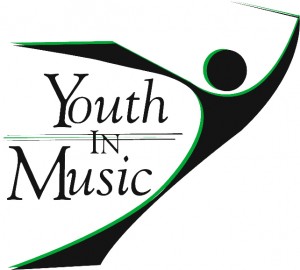 The Youth In Music Marching Band Championships feature the finest High School Marching Bands in the upper Midwest. Bands from the region compete in two sessions:
Session I – Morning – Minnesota State Championships and Class Championships
Session II – Evening – Youth In Music Championships
Date: Saturday, October 14, 2023
Venue:  US Bank Stadium, 401 Chicago Avenue, Minneapolis, MN 55415   Google Map
Ticket Prices
Seat Type
Session I
Session II
All Reserved Seats
$41
$40
General Admission
$36
$35
General Admission
Students & Seniors (60+)
$26
$25
Family 4 Pack
$91
$90
In addition, ALL seats will incur a $9 per seat Facility and Processing Fee at time of checkout.  Ticket prices include applicable taxes.
Reserved Seating and General Admission seating is available for one or both Sessions, with separate tickets required for each.
Children 5 and under are free only in General Admission seats. Every person in Reserved Seating requires a ticket, unless it is a baby held on a lap.
Limited Accessible Seating is available on-request only.  Send an email to tickets@youthinmusic.org for more information and purchase.
A Family 4 Pack, providing General Admission for 2 adults and 2 children under 18 (or 2 Seniors – 60+). The Family 4 Pack is printed as a single ticket and all 4 people must enter the gate at the same time. There is a limit of ONE Family 4 Pack per Session, per family.
RED – RESERVED SEATS
GREEN – GENERAL ADMISSION
BLUE – ACCESSIBLE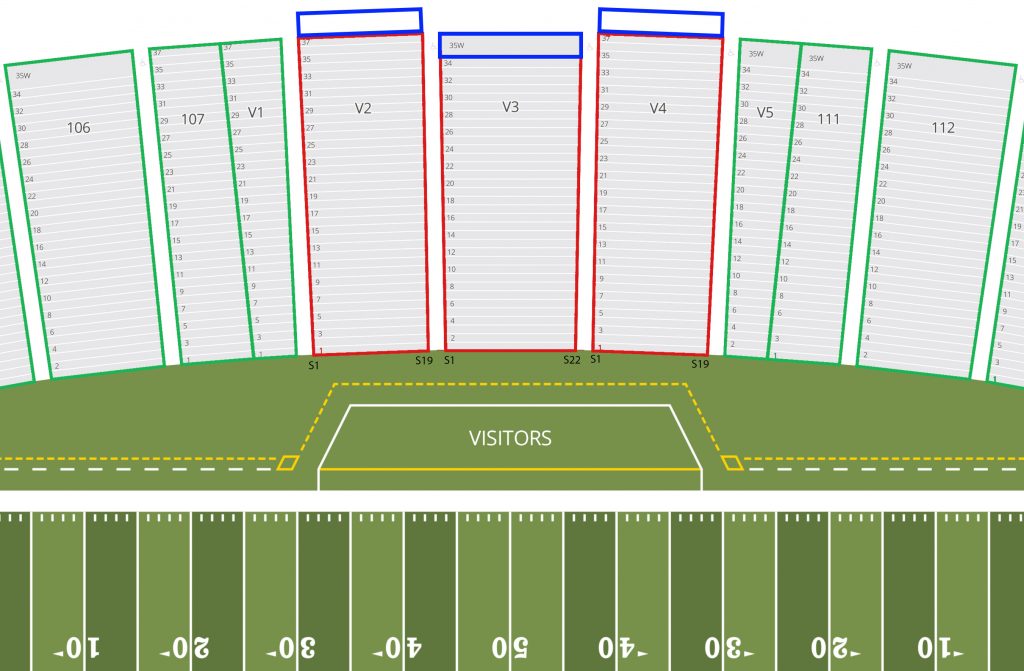 Purchasing Tickets – READ CAREFULLY
Select the Session (Morning or Evening) below. You may add tickets for each Session to your Cart before Checkout
For Assigned/Reserved Seats select the Choose Your Own Seats button to open the seating map

Press the ZOOM IN + button to magnify the seating map. You can drag the highlighted area in the map thumbnail above the ZOOM buttons to show the seating area you're interested in. Use of the ZOOM feature is especially helpful when using a mobile device.
Only BLUE seats may be selected for purchase. Select the seat(s) you would like to buy.  As you do the seat item will change color and the seat is added to the "Seats to buy" list below the ZOOM buttons.
When you have selected all of your seats, press the Finish Selecting button to close the seat map.

For General Admission tickets, select the quantity of seats needed from each category – Adults and Student/Seniors. Please be prepared to show ID, if asked.
When you have selected the seats you would like to purchase, press the Add to Cart button to save your selections.
You may repeat the process for each Session. Remember – tickets are required for each Session.
When you have completed your selections, press the Check Out button to complete the order and payment information.

Be sure to confirm your seat selection before completing your purchase. Purchases are non-refundable.

Accessible seating is available by contacting the Youth in Music office via email at tickets@youthinmusic.org
A Service Fee will be added for each ticket purchased.
We use PAYPAL as our payment system. You do NOT need a PayPal account to make a purchase – simply select "Credit/Debit Card" on the payment form.
ALL TICKET SALES ARE FINAL – NO REFUNDS
Questions should be directed to:  tickets@youthinmusic.org
Ticket Use – Day of Show – READ CAREFULLY
ALL Tickets will be sent via email to the address provided when you place the order. No tickets will be sent via US Mail or held for Will Call.

Tickets are issued by PurplePass Ticketing, so look for an email from them with subject "Order Receipt".

Tickets are attached to the Order Receipt in a file named "

print_at_home_xxxxxxx.pdf

". ALL tickets included in this order are in the file.
Tickets must be printed and presented at the gate where they will be scanned for admission.  All tickets are single-use only.
You may present your ticket via your mobile device, but the entire ticket must be visible and available for scanning at the Gate and for presentation to ushers and security.
The Family 4 Pack is printed as a single ticket and all 4 people – 2 adults and 2 children under 18 (or 2 Seniors – 60+) – must enter the gate at the same time.
COVID PROTOCOL: Youth In Music follows the COVID protocol defined by US Bank Stadium, which may be found here: https://www.usbankstadium.com/stadium-info/covid-19-updates
STADIUM BAG POLICY: Youth In Music will abide by the US Bank Stadium bag and camera policy. Please view the US Bank Stadium website to be familiar with the stadium policy that limits the size and type of bags that may be brought into the stadium. NFL Gameday rules will be in-effect, due to a Vikings home game on the day following the YIM event.
VIDEO RECORDING EQUIPMENT: VIDEO NEWS MEDIA passes will be issued by YIM to qualified broadcast television news media. No video or audio recording devices are allowed into the stadium, including those with "band videographers." Credentialed television news crews and YIM-pre-approved professional filmmakers are the only exceptions. Any camera person wishing to enter the stadium for any other purpose, including documentary filmmakers, must have pre-approval in writing from YIM.
PHOTOGRAPHY: Use of cameras of any kind are NOT ALLOWED on the field (stadium floor) for any YIM event, except for the Official Photographer of YIM, and official news media with credentials. Still cameras (digital or film, point and shoot, nothing longer than 6 inches, nor detachable) are allowed into the stadium and may be used from stadium seating, but not on the field. Tripods or other similar equipment that may obstruct the view or path of travel of others in seating areas are not allowed.
Separate tickets are required for each Session. (click on the Session below for tickets)
Box Office Open: 6:30am
Gates Open: 6:45am
Show Starts: 7:00am
Gates Open: 6:30pm
Show Starts: 7:15pm