Saturday, October 11, 2014
10am-3:30pm
Chanhassen High School
2200 Lyman Blvd
Chanhassen, MN 55317
With the Metrodome being torn down and replaced by a new Vikings Stadium, we will be outside the next two years. The 2014 home for Youth In Music Championships will be Chanhassen High School on Saturday October 11, 2014.
Our schedule in 2014 will include Class A, AA, and AAA Championships in parallel with Minnesota State Championships in Class A, AA, and AAA,  similar to our afternoon sessions, previously in the Metrodome. After receiving feedback from band directors, we will NOT hold the evening Regional Championships until after we are back inside.
Band Directors: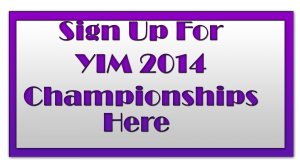 CAMERA POLICY
Small, non-professional, single frame "point and shoot" cameras are allowed into the venue. However, use of "professional cameras" is prohibited at YIM events unless the user has formal media credentials (photo ID from media employer) and prior written approval from Youth In Music. Any camera with a detachable lens or lens that extends to four or more inches is considered a "professional camera" and thus prohibited.