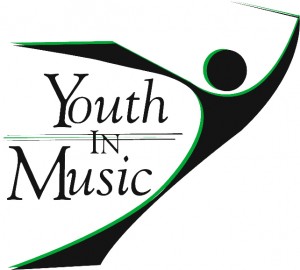 October 8, 2022 – U.S. Bank Stadium
Join us for a spectacular day of music and pageantry with over 30 bands, in beautiful U.S. Bank Stadium!
Session I   morning- Minnesota State Championships and Class Championships.
Session II   evening- 
Includes the winner of each class (4 bands), plus the next 6 highest scoring bands from the first session.
Volunteer
Volunteer and see the show for free! Sign up HERE. This year we are also offering fundraising opportunities for bands. Volunteers who complete one outdoor shift (parking or band warmup) will earn/fundraise $20/hour for the organization of their choice. 
Tickets
Tickets are now available online. Click the Ticket tab above to purchase.
Scholarships
Youth in Music will once again be offering scholarships to graduating seniors. Applications can be completed HERE. Application deadline is 5:00pm on Friday September 16.
U.S. Bank Stadium – click HERE for guest information
Camera Policy
Small, non-professional, single frame "point and shoot" cameras are allowed into the venue. However, use of "professional cameras" is prohibited at YIM events unless the user has formal media credentials (photo ID from media employer) and prior written approval from Youth In Music. Tripods, monopods, "selfie sticks" and cameras with a lens longer than 6" (detachable or non-detachable) will NOT be permitted into the stadium.
Schedule
Youth in Music 2022
Marching Band Championships
Band Name
Class
Perform
Star Spangled Banner
7:00
Mankato Area
A
7:15
Osseo
A
7:30
Hutchinson
A
7:45
Maple Grove
A
8:00
Harrisburg
A
8:15
Andover
A
8:30
St Croix Central
Exh
8:45
Lourdes
A
9:00
Minnetonka
A
9:15
Anoka
A
9:30
Hastings
A
9:45
Coon Rapids
A
10:00
Blaine
A
10:15
Hudson
Exh
10:30
O'Gorman
AA
10:45
Baldwin Woodville
AA
11:00
Brookings
AA
11:15
Lakeville South
AA
11:30
Roosevelt
AA
11:45
Waseca
AA
12:00
Champlin Park
AA
12:15
MSU Mankato
U Exh
12:30
Class A, AA Awards
12:45
Waukee NW
AAA
1:15
Davenport Central
AAA
1:30
River Falls
AAA
1:45
Grand Rapids
AAA
2:00
Farmington
AAA
2:15
Irondale
AAA
2:30
Brandon Valley
AAA
2:45
Millard West
AAA
3:00
Lincoln
AAAA
3:15
Marshall
AAAA
3:30
Eden Prairie
AAAA
3:45
Eastview
AAAA
4:00
Rosemount
AAAA
4:15
NDSU
U Exh
4:30
Class AAA, AAAA Awards
4:45